---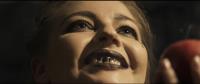 RYE ON THE ISLAND - RYE SULL'ISOLA
di Stefano Raspa
---
Ossessionato dal ricordo di una donna che ha amato molto ma che purtroppo ha perso, un uomo intraprende un viaggio confrontandosi con i suoi demoni interiori.
---
sezione: emiliani
soggetto e sceneggiatura: Stefano Raspa
regia: Stefano Raspa
anno: 2018
durata: 10'
proiettato: Reggio Film Festival 2018

biografia:
Stefano Raspa was born in Bologna in 1989. He debuted as a director in 2015 with the short film A Twisted Trick-Il Capolavoro Perduto. In 2016 he attended the Prague Film School, and during his studies he completed two new short films: Rye On The Island and Beijing, London, Rio.